The engineering managed PoE switch series is a PoE fiber switch independently developed by ONV. It provides Gigabit RJ45 port and 1/10G SFP+ fiber slot port. The rich Ethernet port configuration can realize various combinations, which enhances the flexibility of network and application.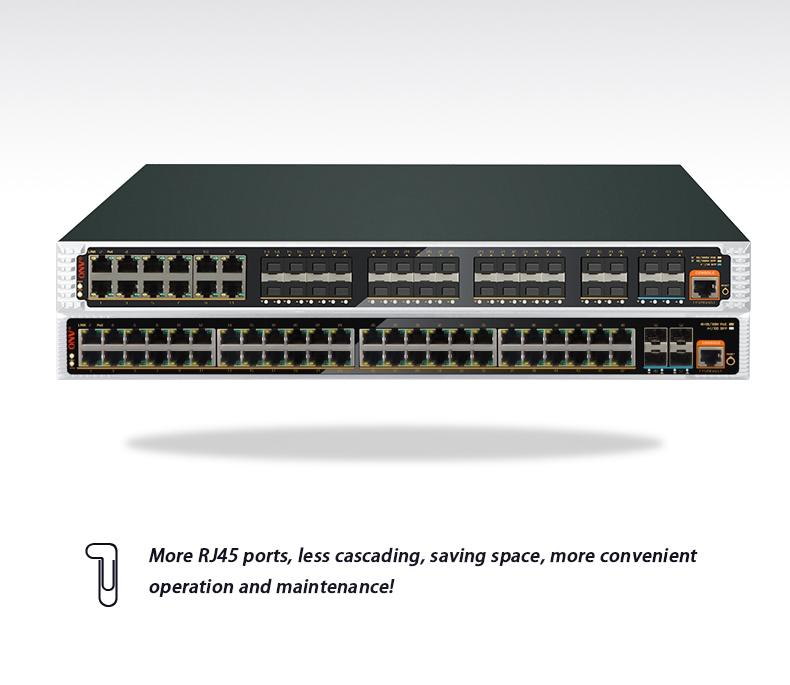 The managed PoE switch can meet CCC, FCC, CE, and RoHS standards. It can support IEEE 802.3af/at PoE standard, it also can automatically identify PoE devices for power supply without damaging non-PoE devices. The single-port PoE output power is up to 30W. The PoE port can support the priority mechanism. When the remaining power is insufficient, the power supply of the high-priority port is preferentially guaranteed to prevent the device from being overloaded.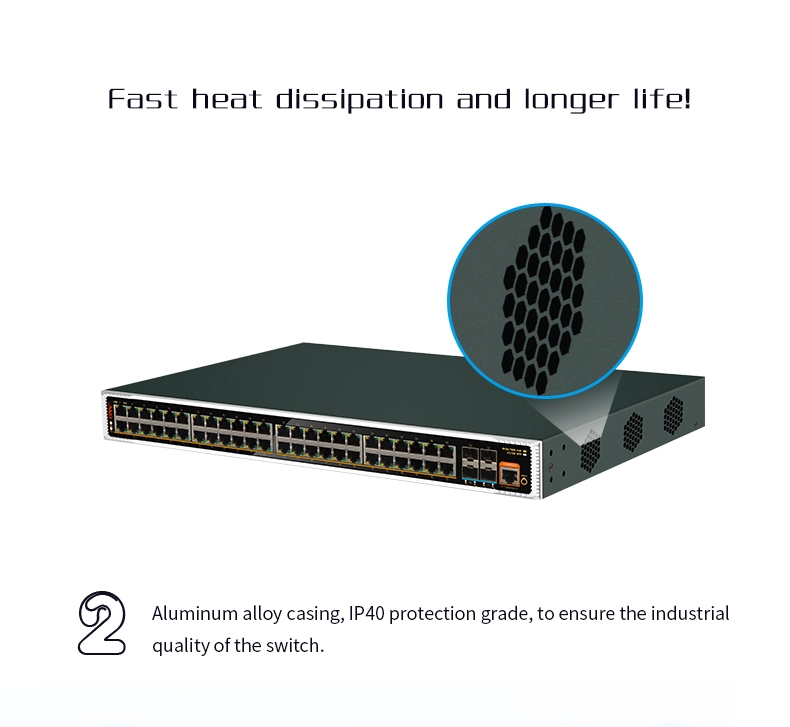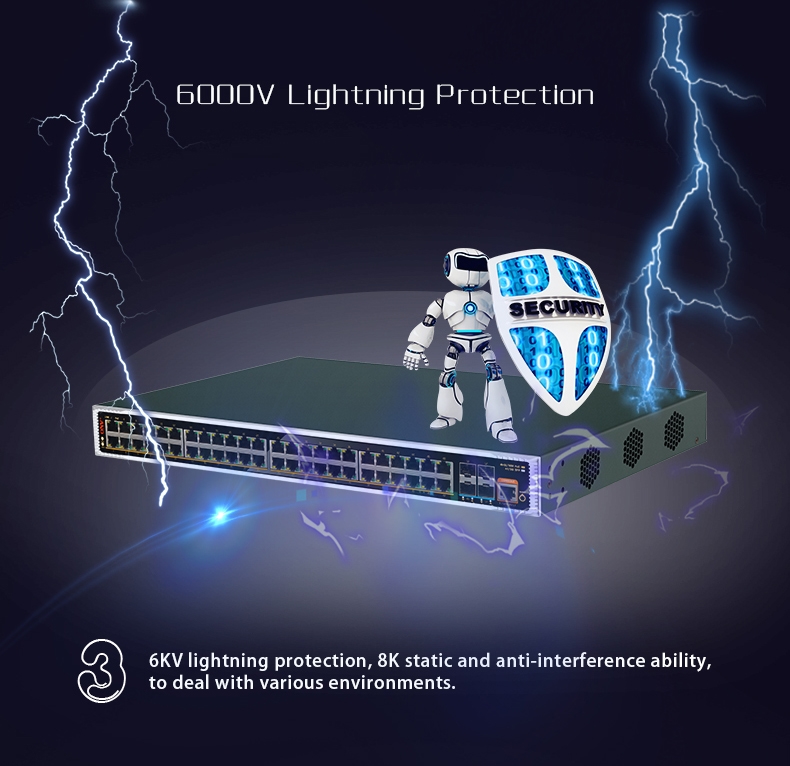 The managed PoE switch can support IGMP V1/V2 multicast protocol, MLD Snooping, IGMP Snooping, and IP source protection. It can meet the requirements of multi-terminal HD video surveillance and video conference access and prevent illegal including MAC spoofing, IP spoofing, and MAC/IP spoofing.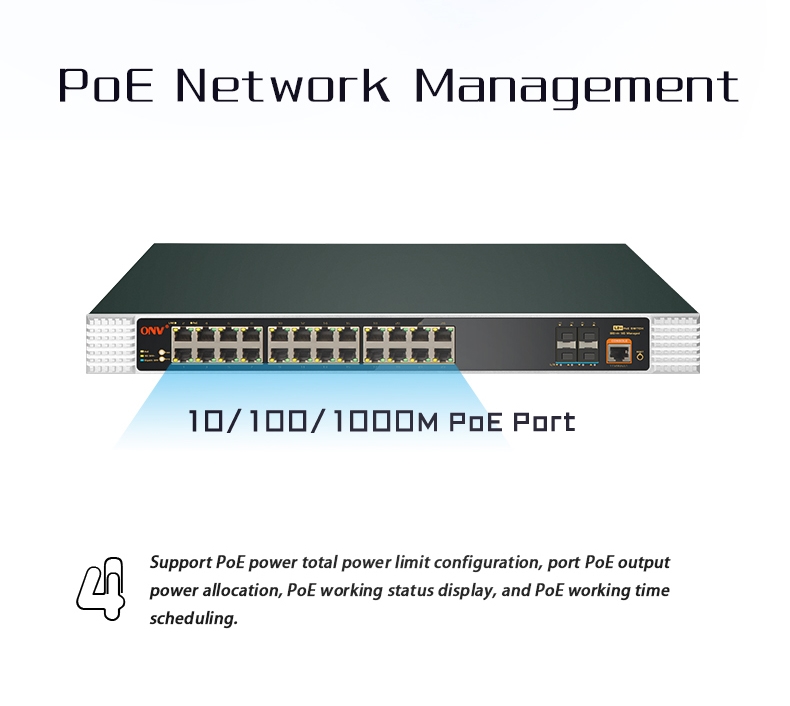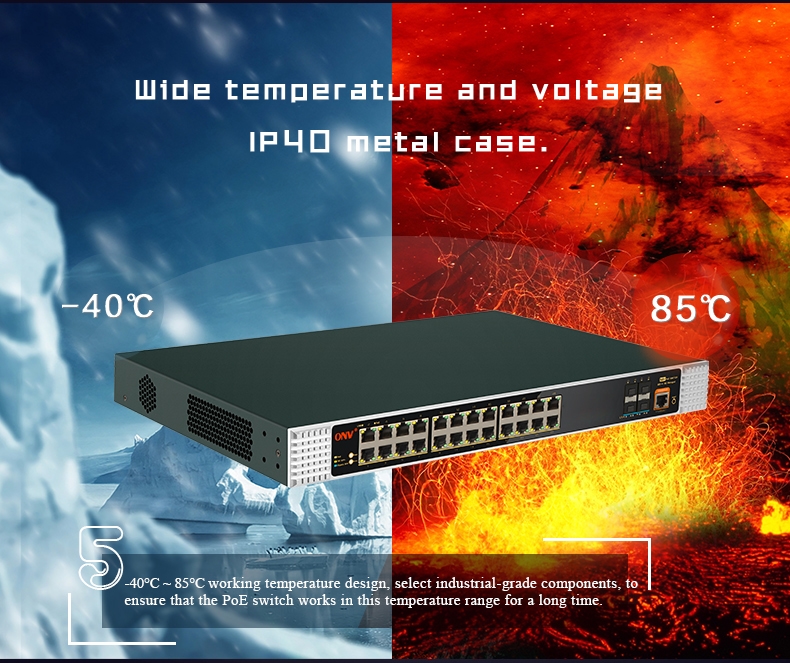 As a global provider of industrial Ethernet solutions, ONV's industrial managed switches can support multiple network redundancy protocols STP/RSTP/MSTP (<50ms) and (ITU-T G.8032) ERPS (<20ms) for improved link backup and network Road reliability, when a one-way network fails, communication can be quickly restored to ensure uninterrupted communication of important applications. According to the actual application requirements, through the Web, CLI, SNMP, Telnet, and Console (CLI) line management and configuration, [ONV]Optical Network Video also provides a professional ONV-NMS network management platform to centrally manage and configure the switch.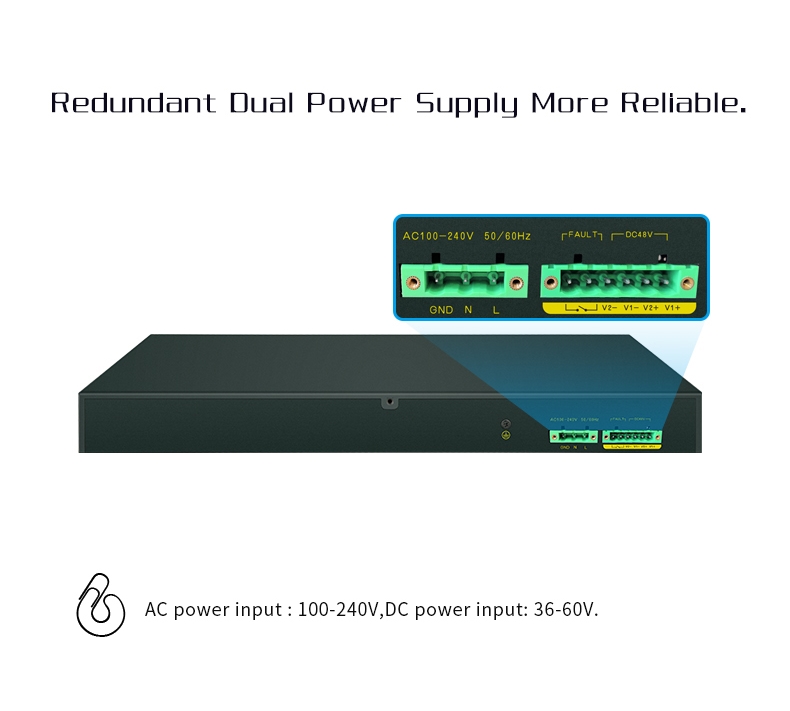 The ONV-NMS management platform software is a standard-based SNMP network management protocol independently developed by ONV to communicate with various PoE switch devices in the network. It can realize centralized management of network devices and lines in the LAN, and monitor its running status and fault management in real-time. Configuration management functions, and real-time alarms and log records for network conditions, ensuring the maintenance and intelligent management of the entire system.