AI PoE switch Functions: 250 meters long-distance transmission, port VLAN isolation, power supply priority, AI self-healing network, and PoE watchdog.

PoE watchdog Function
When the switch port communication fails, the corresponding port POE will automatically detect and restart, restore network communication by itself, and reduce manual intervention and maintenance.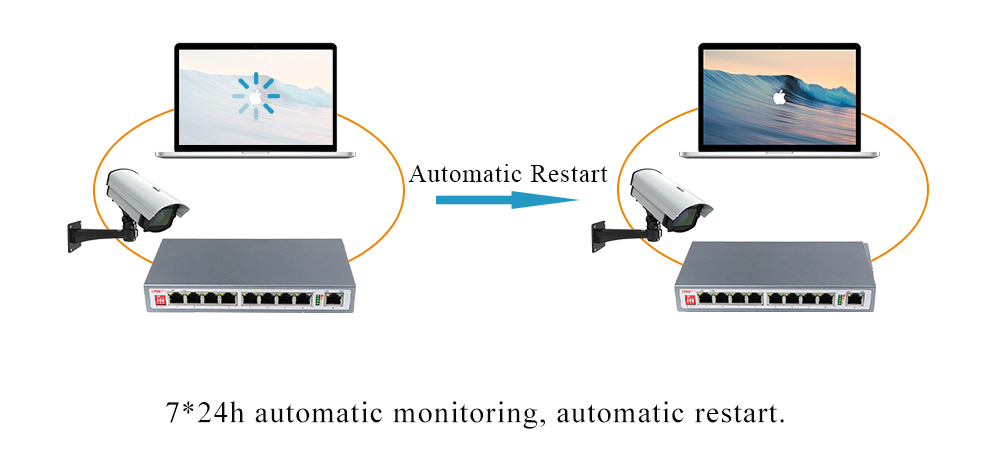 Long-distance transmission function
The switch state is "ON" (default "OFF"), and the transmission distance of Port 1-4/1-8 is 10M / 250 meters. On the other hand, it can solve the problem of poor transmission due to line aging.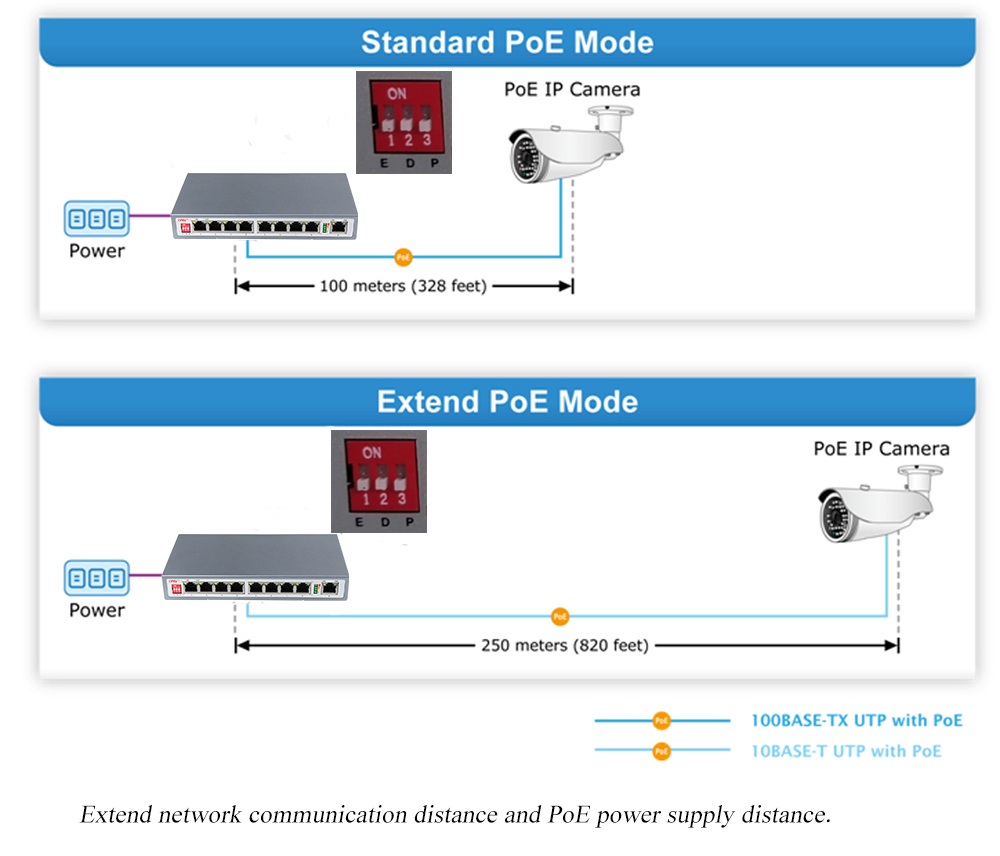 VLAN function
Port division VLAN effectively suppresses network storms, prevents virus propagation and network attacks, and improves network performance.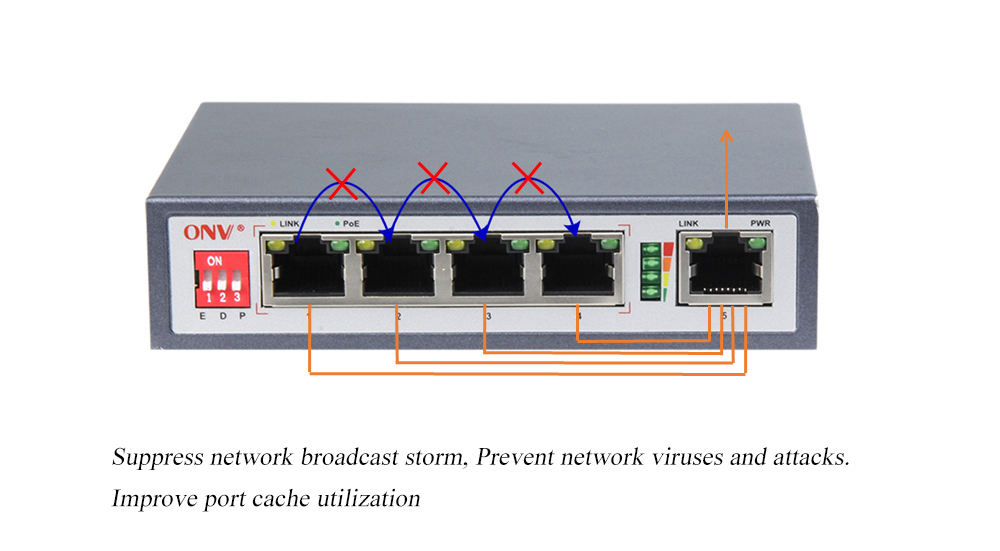 Real-time power indicator
The PoE real-time power indicator will light up to quickly understand the power consumption of the switch. At the same time, the port priority function is enabled to ensure the power output of the leftmost PoE port (port 1) to avoid potential safety hazards caused by overload.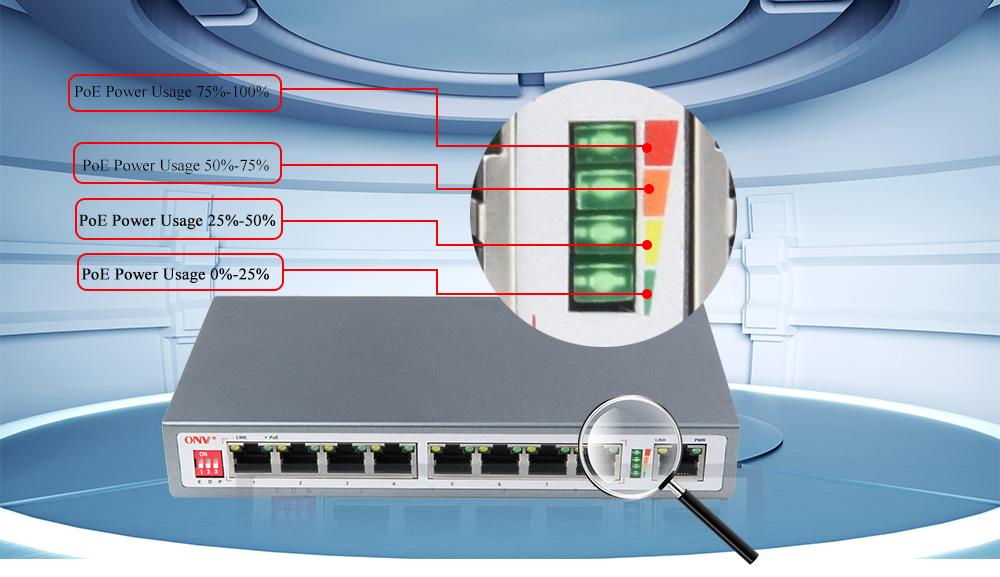 Operation and maintenance management
AI PoE switch plug and plays without configuration. It can be used in security network video surveillance, network engineering, and other occasions.