In present-day society, the Network has been influencing different industries or fields in an overwhelming superiority. The use of a network is the indispensable ingredient of production, operation, and management for an enterprise, while the Switch plays a very important role in network transmission.
To meet clients' demands, ONV has launched the 16-port L2+ managed industrial PoE switch (Model: ONV-IPS33168PFM).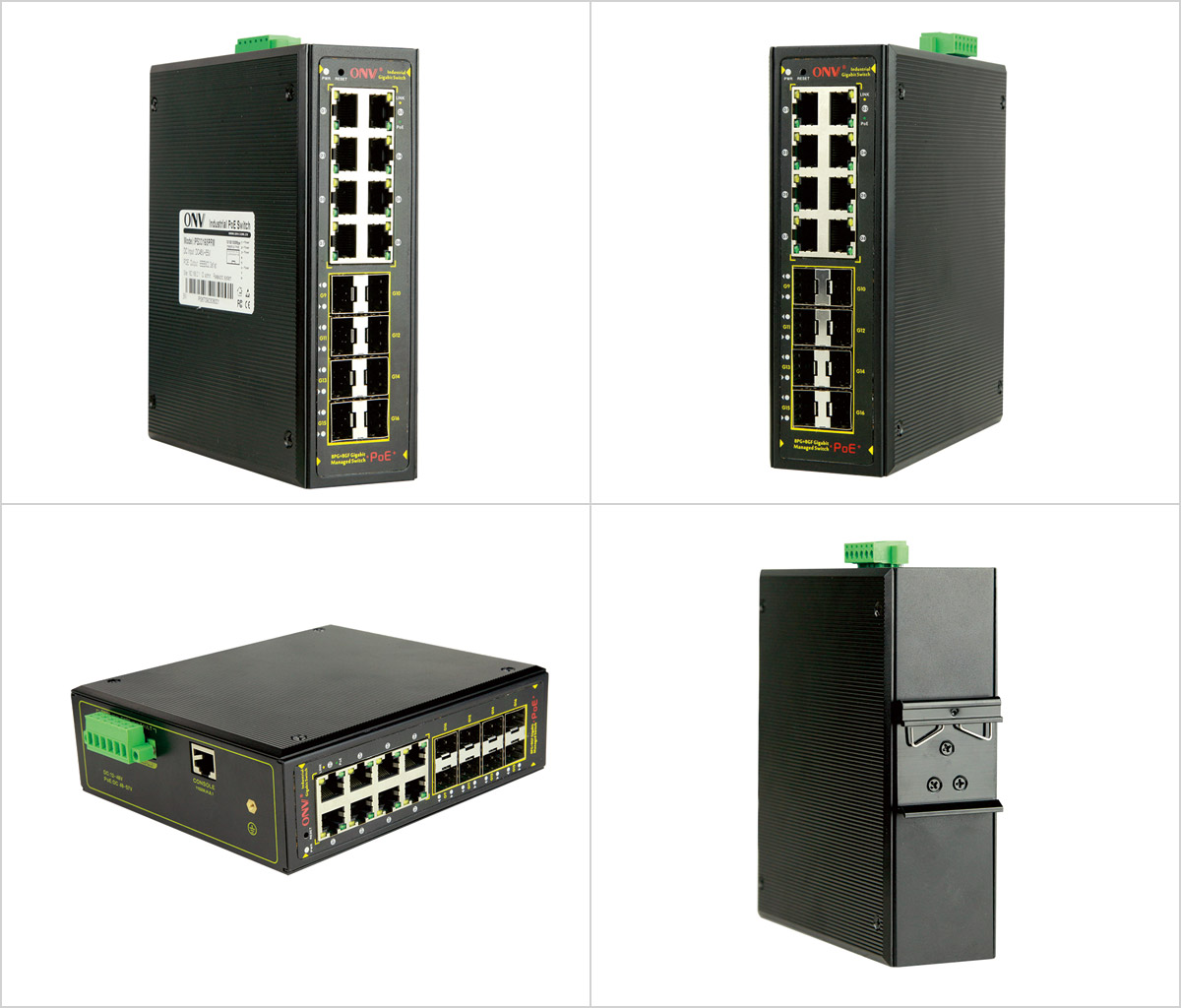 The ONV-IPS33168PFM with 8*10/100/1000M RJ45 ports and 8*100/1000M SFP ports. The new generation managed PoE switch is designed in a standard L2+ and non-blocking switching solution with better performance on management, safety QoS, etc.
Application
The ONV-IPS33168PFM switch can meet the demand of setting up a high-performance network to transmit data, voice, and video by connecting all computers on the client side or the APP. It may be applied in the following scenes.
1. Connect with a PC or laptop that needs safety and high performance.
2. Connect with wireless equipment that needs safe and high-quality transmission.
3. Unified communications with open standards.
To be a managed network solution, it provides high performance and advanced networking quality to deliver all networking communications and data (such as IP telephony, IP surveillance, and Video Streaming) over a single network
Feature
1. Strong security.
2. Excellent performance and reliability.
3. Optimized and customized design and cost-effective pricing.
4. Security, performance, quality of services, central management, and other network control capabilities.
The ONV-IPS33168PFM supports looped network redundancy. with complete security and QoS policy, support VLAN division, port mirroring, and port speed limit. Support broadcast storm suppression & flow control. Managed through a variety of interfaces and ways including the Web, CLI, SNMP, etc.