[Abstract]: The AI PoE switch is small, and full-functioning.
Since the launch of AI PoE switches ONV-H1064PLD and ONV-H1108PLD, the market has responded very well. In response to customer needs, 16/24-port AI PoE switches have been sold online.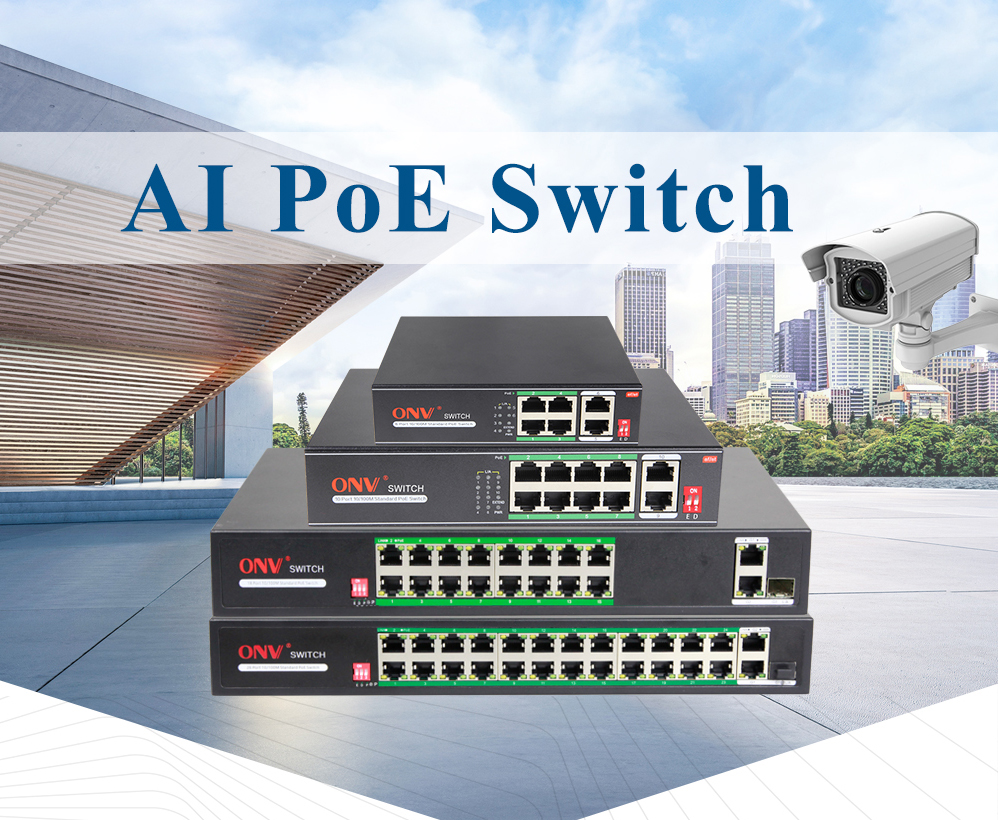 AI PoE switch supports 250 meters long-distance transmission, port VLAN isolation, power supply priority, AI self-healing network function.
Cost-effective long-distance transmission
The video surveillance deployment environment is complex, the area is wide, and the network cable easily exceeds 100 meters. At this time, ordinary PoE switches cannot meet the demand. The long-distance AI PoE switch can support 250 meters long-distance power supply.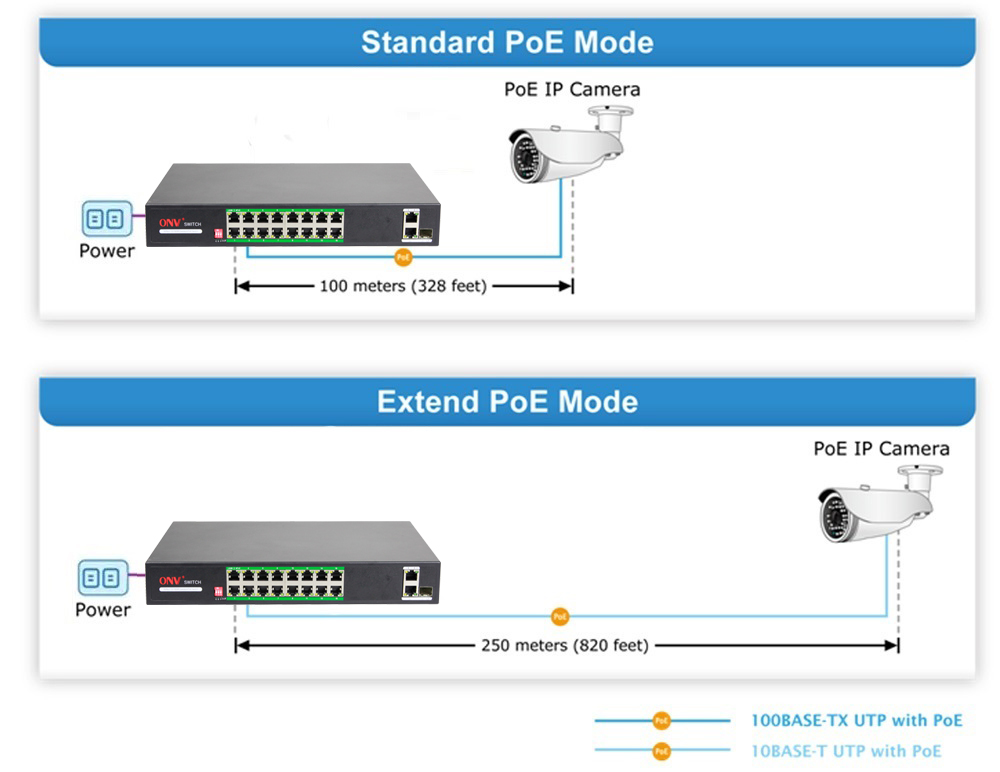 PoE power priority
One-click to start the PoE real-time power monitoring function. When the connected load exceeds the maximum power of the AI PoE switch power supply, the power indicator will flash. Users can quickly understand the power consumption of the whole machine. At the same time, the port priority function is enabled to give priority to ensuring the power of the leftmost PoE port Output, eliminate the hidden danger of overload use.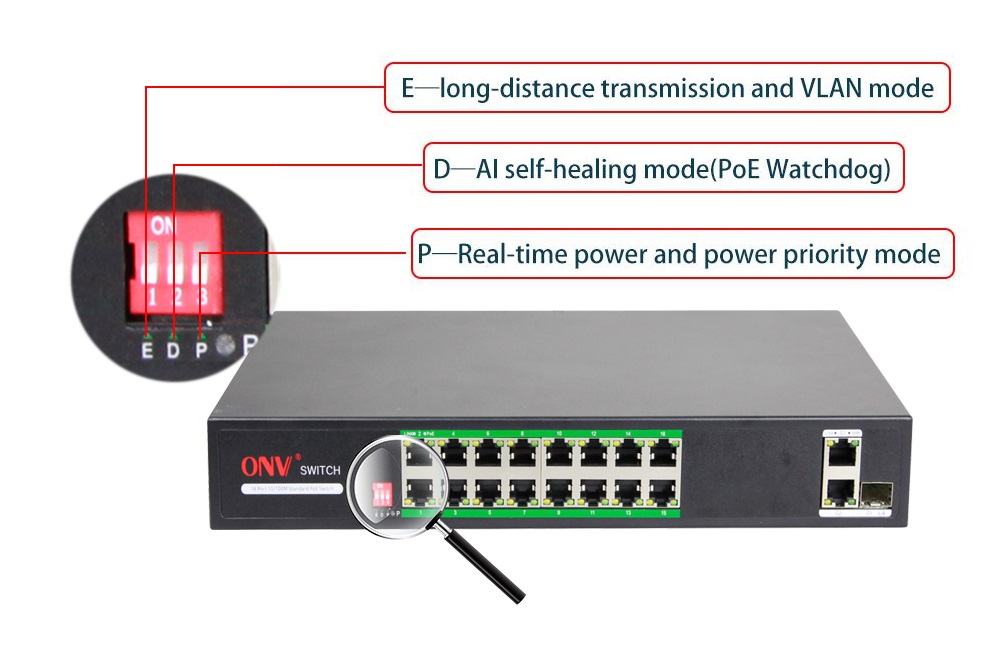 AI self-healing network
Selecting AI PoE switches with self-healing function in system applications can easily solve the problem of network cameras crashing and restarting in the surveillance system. PoE Watchdog technology can automatically detect camera crashes. When this function is turned on, the system can automatically detect the front-end camera within 24 hours. If the camera has no traffic output, it is judged that the camera is dead, and the front-end camera is restarted through PoE to solve the camera dead problem. No manual operation is required to effectively control maintenance costs.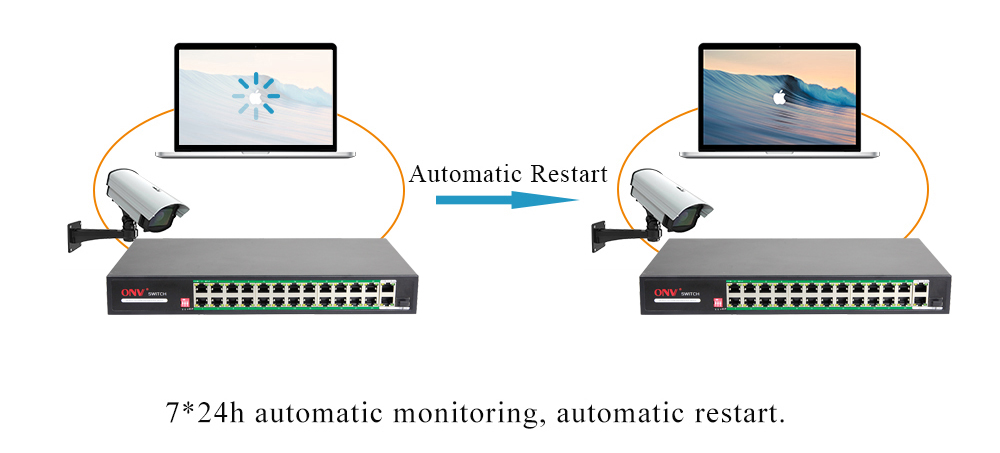 AI PoE switches can support IEEE 802.1Q VLAN, divide VLANs based on ports, reduce broadcast domains, isolate broadcast storms, effectively suppress network storms, prevent virus propagation and network attacks, and improve network performance. Support RMON, system log, port traffic statistics. Support LLDP, which is convenient for network management to query and judge the link status. Support cable detection, Ping detection, CPU monitoring, port temperature monitoring, and easily analyze failed network nodes.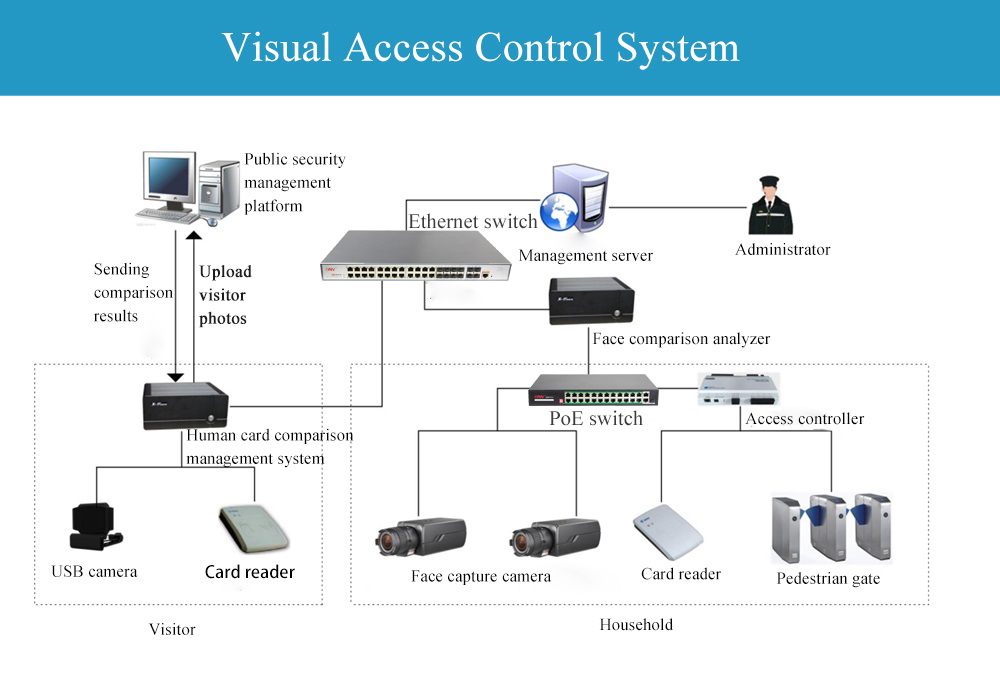 AI PoE switches are suitable for hotels, shops, homes, campuses, offices, banks, hospitals, stadiums, warehouses, factories, and other places.