With the further opening of the education and training market, the education and training industry has developed rapidly. The security of training institutions is also our focus. According to the needs of Xuzhou Cambridge English Training Center for the monitoring system, Optical Network Video [ONV] is providing PoE switch products to form an all-round monitoring system, and the access layer uses ONV long-distance transmission PoE switch.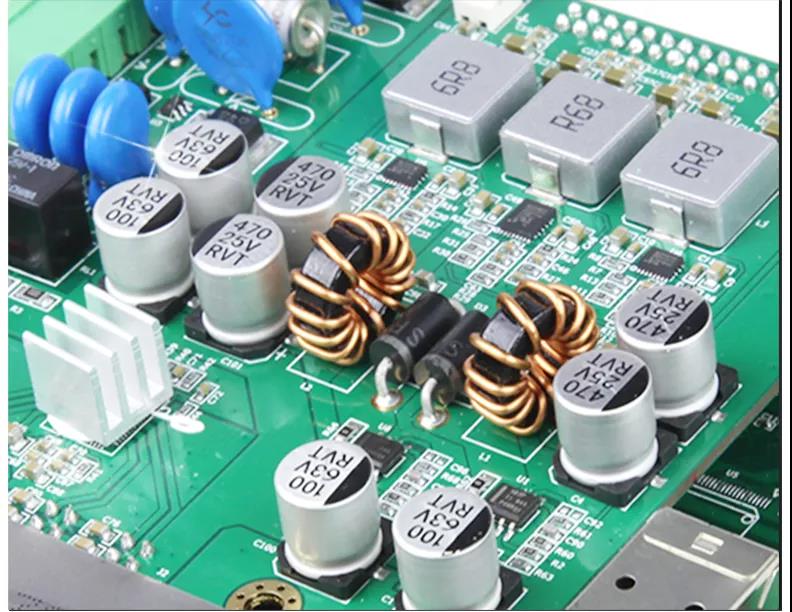 The series of PoE switches can support 10M/250m transmission and video monitoring mode, In the monitoring center can see classroom situation, real-time clear images, clear voice, to observe teaching. Keep abreast of the training center dynamic, record abnormal video images can be used as the basis for post-mortem analysis and processing.
System Architecture
Topology Architecture: A star topology networking, simple topology enhances system stability.
Switching Capacity Configuration: The access layer used PoE witches with downlink 10/100M RJ45 port and uplink SFP port to set up the highest configuration switching capacity link.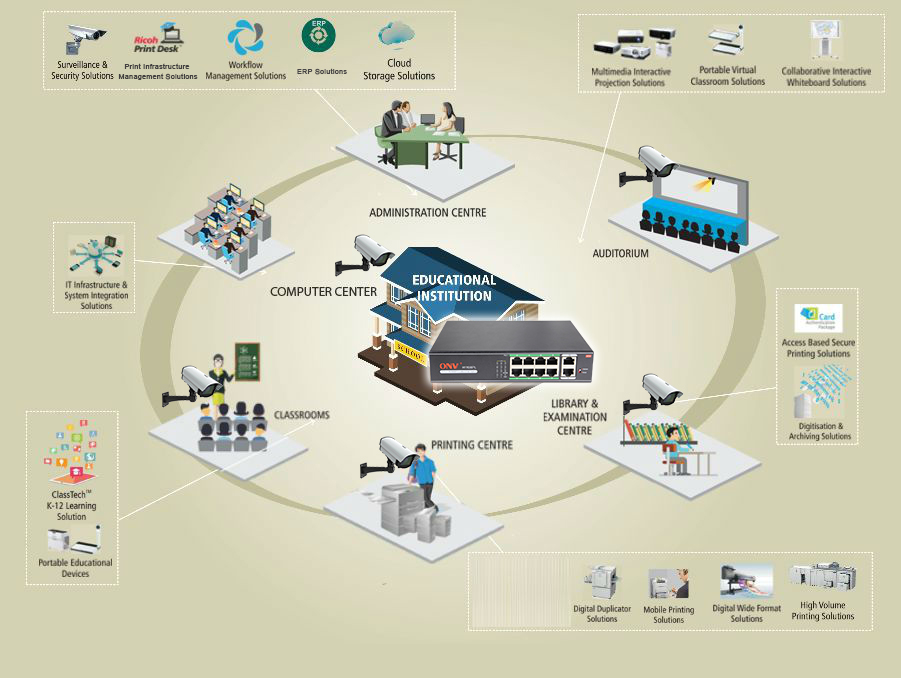 Link Medium: Link communication is all mixed with optic-fiber and network cable, access layer gigabit uplink, no interference.
Device Configuration: The access layer used long-distance transmission PoE switch. (H1064PL&H1108PL: 6/10-port 10/100M long-distance transmission PoE Switch,H2064PL&H2108PL: 6/10-port 10/100M non-standard long-distance transmission PoE Switch )
Application Product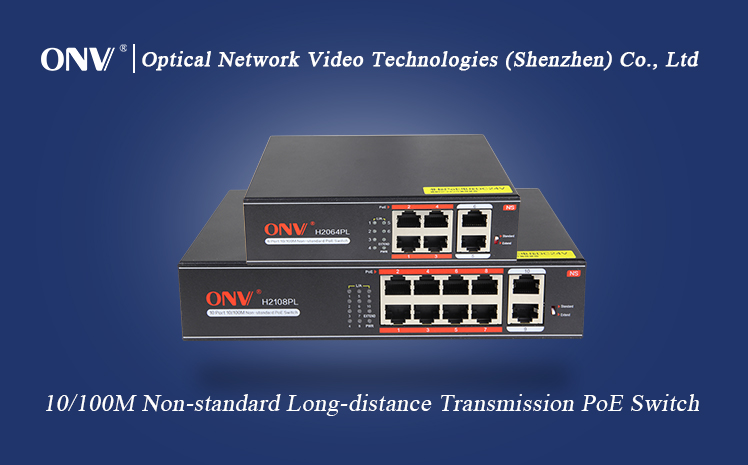 CCC, CE,FCC, RoHS.
High-cost performance, plug, and play.
0.8mm fine steel shell, fast heat dissipation.
Low power consumption and fan-less mute design.

Support wire-speed forwarding, 7*24h transmission.
Dual uplink RJ45 ports can be networking, access to the NVR and router.
Multifunction switch: one key to open long-distance transmission 10M/250m.
One key open the video monitoring mode reduces the port network broadcasting.
Suitable for small and medium-sized enterprises, parks, factories, residential areas, schools and other small and medium-sized high-definition security video surveillance.