Engineering dedicated PoE switches are based on commercial Ethernet switches. it strengthens Ethernet port lightning protection level, PoE power supply chip and PoE network management function, and provide power and data transmission for the terminal network equipment through the network cable. The max per port power of the engineering PoE switch is 30W. It is more stable than commercial Ethernet switches, realizes PoE power supply scheduling of terminal equipment through remote management, providing more convenient, safer and more efficient transmission applications for engineering network applications.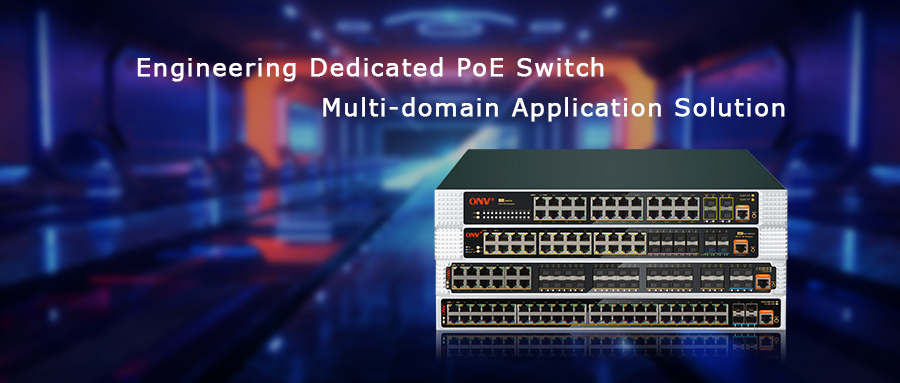 The Optical Network Video [ONV] product line is rich, the port configuration is flexible, and can meet the needs of various industrial control fields. With the rapid development of power, metallurgy, transportation, construction, and other industries, the demand for industrial network management PoE switches is increasing. As a leading industrial network expert, ONV designs different solutions for different application scenarios.
Building Automation Engineering Dedicated PoE Communication Solution
With the rapid development of digital network technology, building monitoring systems also need to become more intelligent. The quality of video surveillance should be improved while minimizing security and labor costs. Today, digital networks have been used in airports, train stations, buildings, banks and many other important places to connect various key systems, including access control, lighting control, security, fire protection and so on. The Optical Network Video[ONV] regards the Gigabit engineering dedicated PoE switch, and the port has a high-power power supply function to ensure stable operation of the PoE power supply scheduling of the terminal equipment. At the same time, high-quality video data can be transmitted from the high-resolution network surveillance camera to the corresponding monitoring system without Interrupted.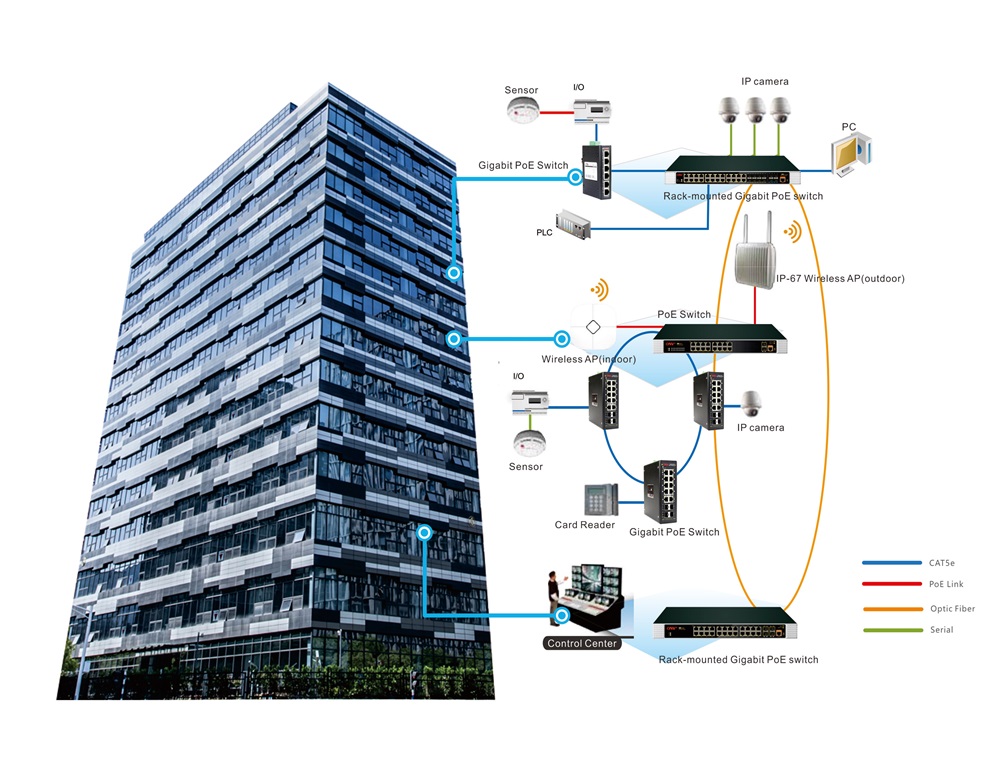 Smart Park Engineering Dedicated PoE Communication Solution
Industrial Ethernet is the technical means to achieve"smart factories" and "industrial internet". ONV provides network product solutions from serial device networking servers, Engineering dedicated PoE switch, and industrial wireless. Through the serial port PoE data switch, the PLC controller and other devices in the production process control system can be connected to the Ethernet switch to transmit important data to the control center.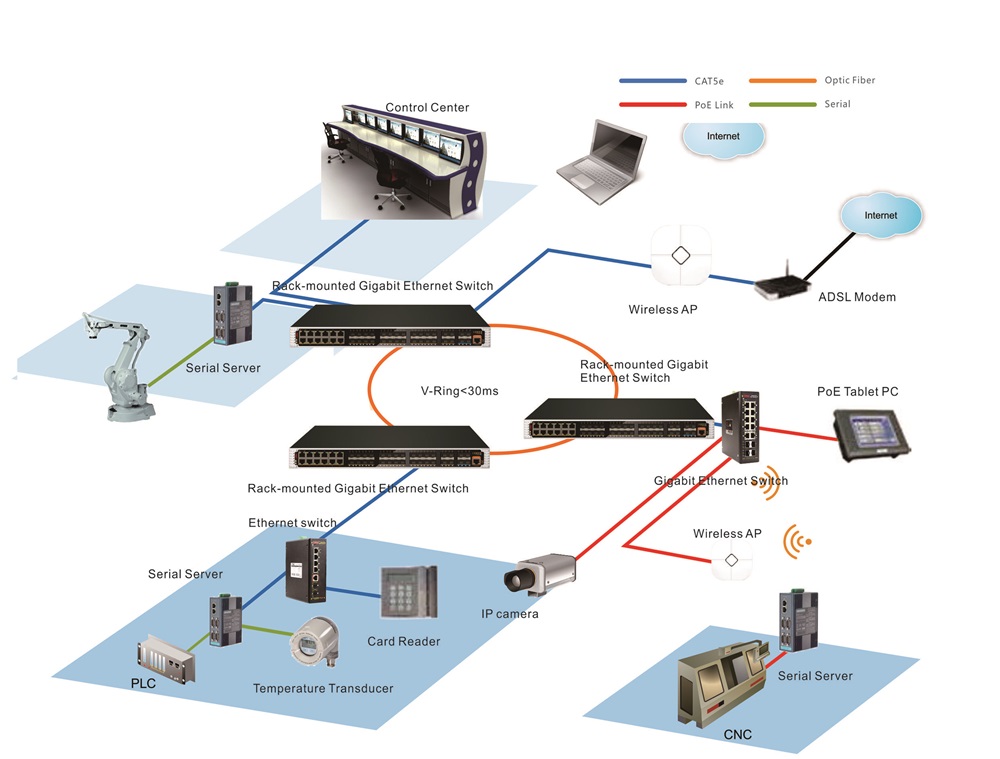 Smart Medical Engineering Dedicated PoE Communication Solution
The smart medical information network platform system is a comprehensive application of medical IoT, data fusion transmission and exchange, cloud computing, metropolitan area network, and other technologies. The medical infrastructure and IT infrastructure are integrated through information technology, and the medical cloud data center is The core, spanning the time and space constraints of the original medical system, and based on this, intelligent decision-making to achieve a medical system optimized for medical services.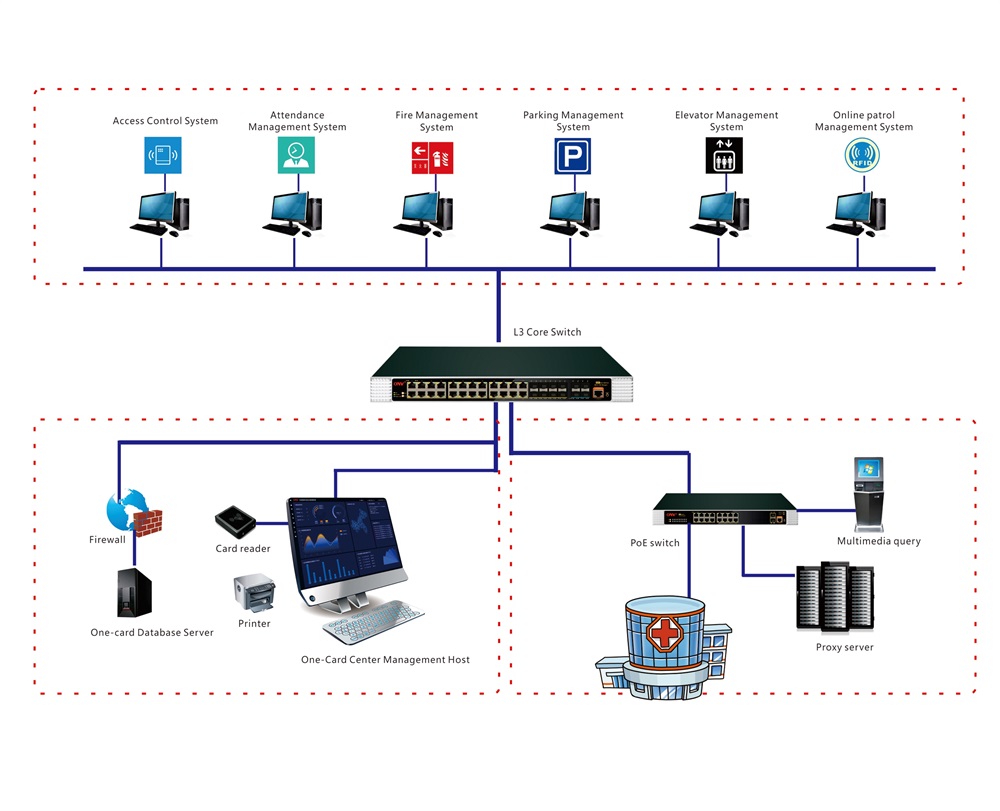 Intelligent Transportation Engineering Dedicated PoE Communication Solution
Intelligent Transportation System (ITS) is the development direction of the future transportation system. It integrates advanced information technology, data communication transmission technology, electronic sensing technology, control technology, and computer technology into the entire ground traffic management system. A comprehensive, accurate and efficient integrated transportation management system that works in a wide range and in all directions. ONV's gigabit industrial PoE products, which can work stably in harsh environments such as urban roads, highways, and tunnels; PoE technology greatly facilitates network cabling; full Gigabit transmission network ensures high-speed, real-time transmission of high-definition video information.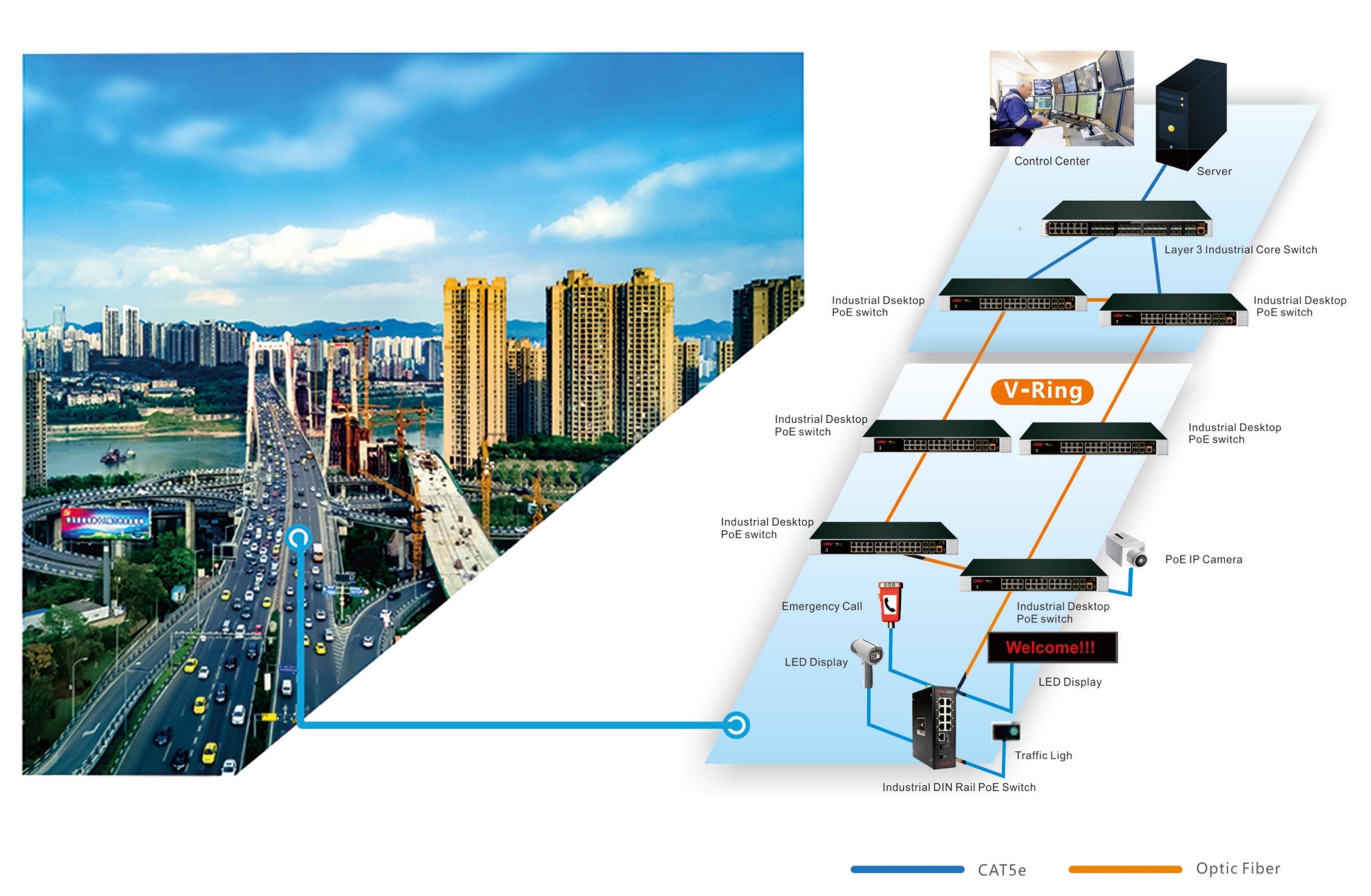 New Energy Engineering Dedicated PoE Communication Solution
With the increasing global warming in recent years, the development of green energy and energy conservation and emission reduction have become another important trend in global economic development. As a leading industrial network expert, Optical Network Video has successfully applied industrial network solutions to solar power plants and wind power generation systems to help the green energy industry flourish. ONV's products are mainly used in solar photovoltaic power plant monitoring, wind turbine equipment monitoring and centralized monitoring systems for large wind farms.